Volunteers are the Heart of FISH
FISH had been an all-volunteer organization for over 50 years.  We currently have more than 120 dedicated community members serving in a variety of roles.  Volunteering with FISH can be both rewarding and fun.
Join us! Opportunities exist in all parts of the organization. We will work with you to find the right "fit" for your interests, skills, and availability. Every volunteer is trained to ensure that our client needs are met. Since many of our clients are Spanish speakers, bilingual volunteers are always needed. Here are some of our volunteer opportunities: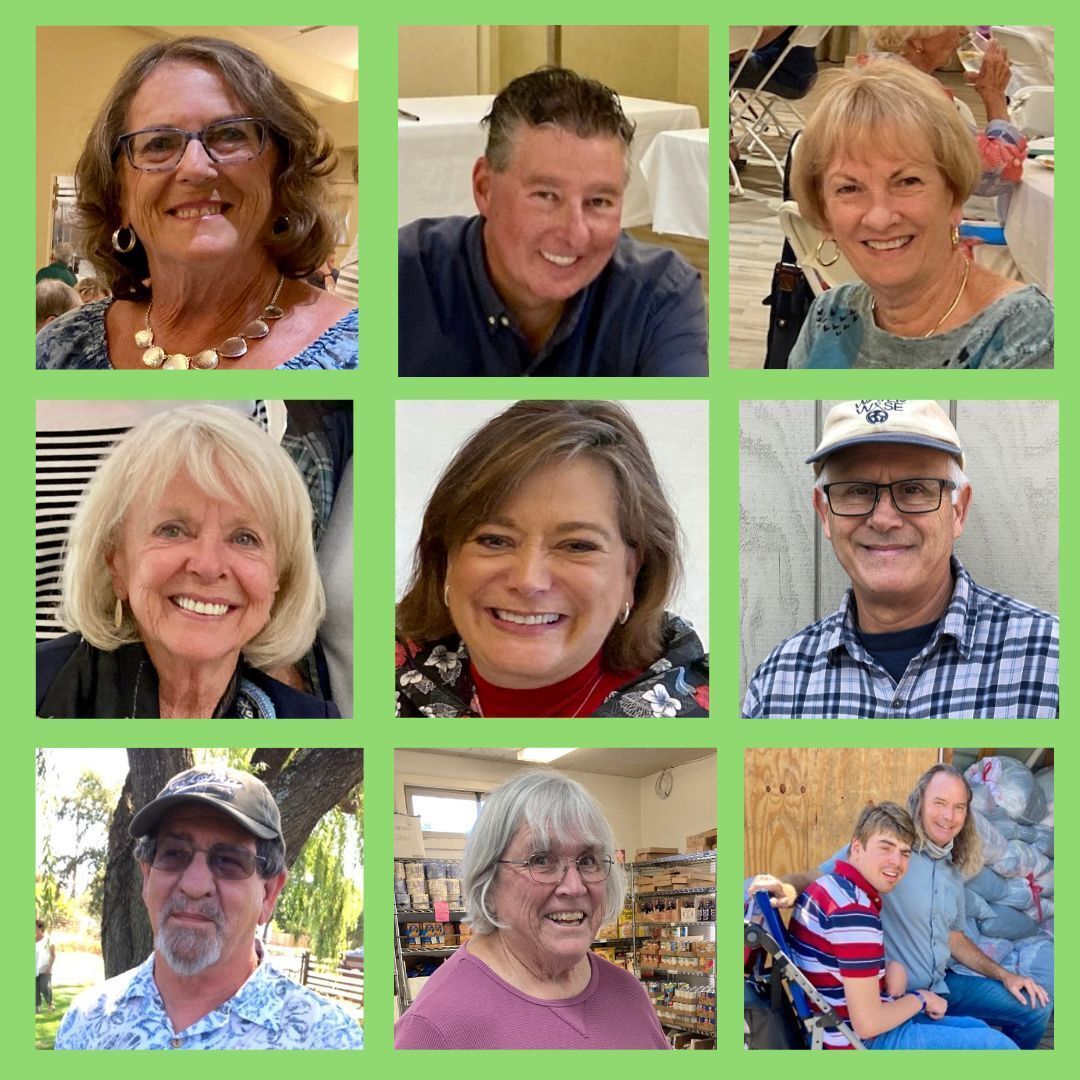 DISPATCHERS – At the core of FISH operations are our dispatchers. Every Monday through Friday between 9 a.m. and 3 p.m., a volunteer answers telephone calls that come to FISH. While some callers are looking for general information, most are asking for assistance with food, rent, rides, clothing, utilities, or gasoline. Dispatchers direct these requests to FISH coordinators, who link those in need with the services FISH provides.
DRIVERS – After fulfilling the DMV and insurance requirements, our volunteer drivers provide rides in their car to medical appointments . Those in need of a ride are picked up at their home, driven to the medical appointment and returned home.  Drivers accept driving assignments based upon their availability and are generally asked to drive once a week. For out of town trips, mileage reimbursement is available (as well as parking and tolls for trips to S.F.).
CLOTHING SHOP – Volunteers sort through donations, size clothing and keep the shelves and racks stocked with clothing. Volunteers also assist clients in finding clothing and monitor the amount of clothing taken. Although not required, the ability to speak some Spanish is helpful for assisting visitors at the Clothing Shop.

FOOD OPERATION - The largest and most diverse volunteer opportunities support our Food Program.
Picking up Food: A car is needed for this volunteer opportunity picking up food from stores, agencies, and various locations.
Packers:  Packing nonperishables, shelving donations and making note of groceries needed for the daily food boxes.
Dispensers:  Adding the perishable items to the food boxes and distributing them to the people who request food assistance.
Food Delivery: Twice a month, volunteers deliver food boxes to a list of clients who have no transportation and cannot leave their home to pick up groceries.
Seasonal and Special Projects: In May and November, two huge food drives (the Letter Carrier's Stamp Out Hunger Campaign and November's Scouting for Food) result in large amounts of food items that need transporting, sorting, and shelving.  December's FISH Holiday Food Basket Project is always in need of volunteers.
OTHER ROLES – Other opportunities include helping with interviewing applicants for emergency assistance with rent, utilities, or gasoline, as well as different administrative roles. 

If you'd like to learn more about volunteering with FISH, click below to complete a Volunteer Interest Form or give us a call at (707) 996-0111.